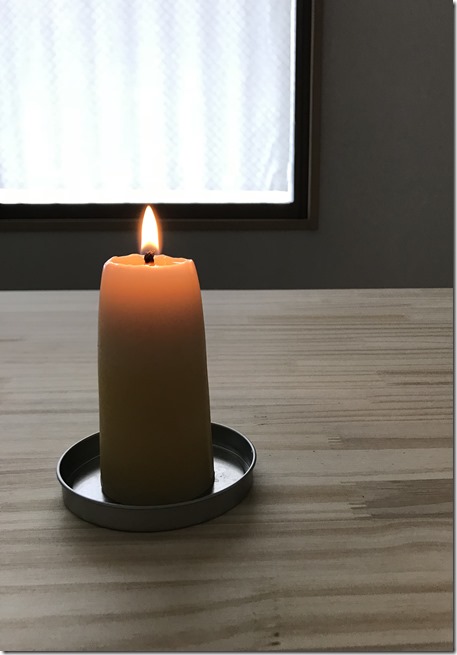 Yesterday I had an hour-long chat with an artist at her studio.
I'd noticed her place on the way to my JR station way before. What looked like an old storefront had a cool, mysterious air to it. I was thinking to myself, "Hmm I wonder if it's an atelier. How intriguing."
So I was delighted to see the sign that it was open to the public as a gallery for the weekend. I walked right in. The artist and her friend greeted me. There was a ton of interesting artwork I had so many questions about. She works hard.
The artist wanted me to buy a painting.
I strained my eyes to find a price on it. "Where is the price?"
The artist said, "There are no prices."
The artist's friend asked, "Are these for sale?"
The artist answered, "Yes."
I asked, "How do people know how much they are?"
The artist answered, "Well, if someone is interested in my work, maybe we will talk."
The artist's friend said, "Oh. Like you negotiate?"
The artist said, "Yeah, I guess."
No negotiation ensued.
We then got to talk about blogging. The artist thinks her artwork has titles, and that should be enough. People should try to appreciate a piece of art as it is. An artist shouldn't have to explain their artwork. Doing so would hinder authenticity.
The artist's friend and I were listening.
The artist said, "I wouldn't know what to write anyway."
So I came up with some questions. Something to write about.
What books are you reading?
Who are your imaginary mentors?
Who are your mentors in real life?
Who do you mentor?
How do you support other artists?
How do other artists support you?
How do you make things?
What tools do you use to create your art?
What museums do you recommend that I visit?
What masterpieces do you want to introduce to your audience?
Why do you do what you do?
Why do you work the way you do?
Why do you create what you create?
What drives you to work as hard as you do?
What artists make you want to cry?
Who makes you sick from envy? (I'm not sure if it would be wise to share the answer to this question, but I find it helpful; it's a good way to find out what I really want – deep down inside.)
What music are you listening to?
What podcasts are you listening to?
What do you think of the people who enjoy your art?
What do they say about your art?
What's your spiritual background?
What was your first job ever?
What is your first memory of creating art as a youngster?
What is your work routine?
What time do you get up to start the day?*
What do you wear while you work?*
What is your work setup like?* (This is my favorite question to ask anyone.)
What shapes and colors and textures are you drawn to?
What are the things that get easier as you go along your journey?
What are the things that never get easy?
*I believe in the power of the mundane. We do the same things in a myriad of different ways. Reminds me that we are so alike and so unique.
本日のスペシャル
1日1新:Tacklife オービタルサンダー
1日1冊:ヨス「効率化オタクが実践する光速パソコン仕事術」、Sarah Dreher「Stoner McTavish」、Joanna Penn「How To Market A Book」
朝にキャンドルを点けるとほんとリラックスします。蜜ろうキャンドルの炎は少し大きめ。使うたびに芯を少し切り戻しています。